A look at sexual and reproductive health and rights during a pandemic.
In this time of crisis, we have to remember that women's sexual and reproductive health (SRH) needs do not stop in a pandemic. The need for contraceptives, HIV medicine and menstrual health supplies such as menstrual products, pain killers and premenstrual syndrome medicine to continue being accessible for those who need it.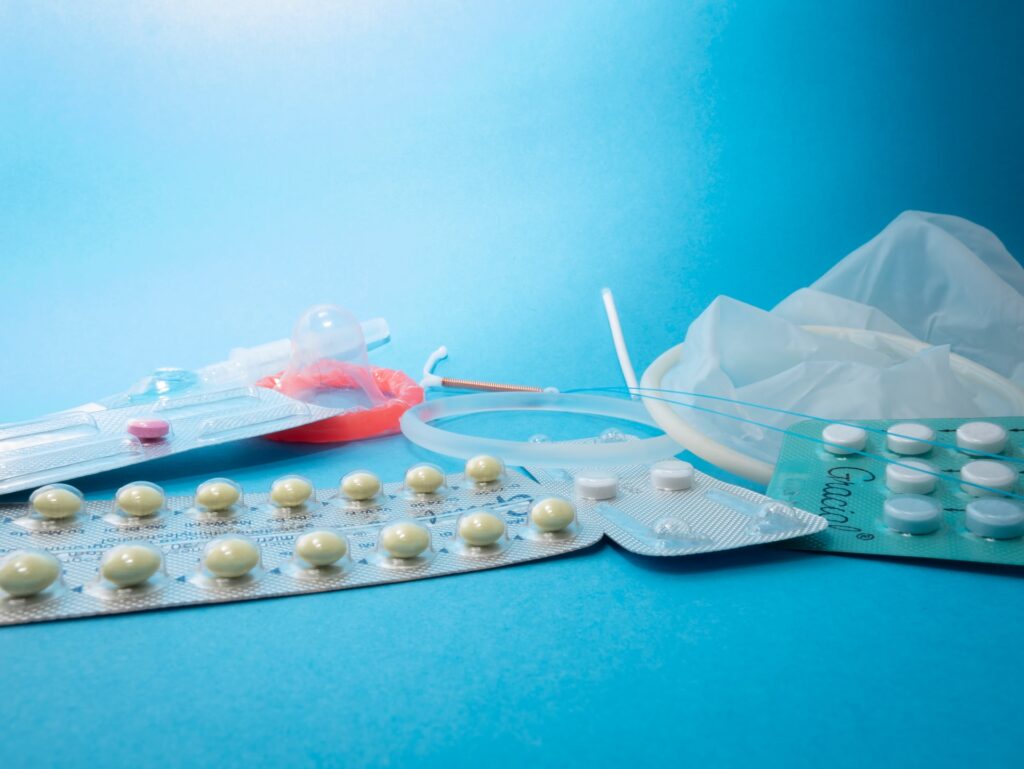 Bill Gates warned the world in a 2015 TED talk that we were not ready for the next disease outbreak. This talk came on the heels of the 2014 Ebola outbreak in West Africa that ultimately killed more than 28,000 people until it was finally brought under control in 2016. During his talk, Bill said that if one positive thing came out of the ebola outbreak, it would be that it would serve as a warning call for us to prepare for the next epidemic. The problem is we didn't listen and we didn't prepare. Now, unlike Ebola, the current threat we are facing is not contained within one region—the current Covid-19 pandemic is spreading across the entire globe. 
In a time of crisis, it is understandable that resources must pivot to protect the most vulnerable and combat the spread of disease. Throughout the fight against the Ebola outbreak, one of the resource areas that was diverted from was women's health care, and now history is beginning to repeat itself. Contraceptives, health care services, and systems, and other essential products are increasingly hard to access. 
One of the reasons The Case for Her exists is because the key women's health issue of menstruation and sexual health is underfunded and overlooked during the best of times. Looking at a global perspective, 26% of the global population (about two billion people) are females of reproductive age represent and that each of them will menstruate for seven years during their lifetime. Because of the current glocal situation, organizations that work on the ground providing menstrual health and hygiene programs are now unable to perform their work as intended. 
Economic and social barriers 
Health authorities in multiple countries have recommended that people stock up on needed prescriptions and other health necessities, but while well-meaning, this is not as easy as it seems. In this uncertain financial climate, people will need to make tough decisions about what items are necessary, and people with low incomes may be unable to afford sexual and reproductive health care.
It has been estimated that one in ten women and girls around the world already struggles to afford products to manage their periods. With layoffs in many industries, an increasing part of the global population will be in living in this so-called "period poverty," especially in countries without guaranteed paid sick leave. Not having access to safe and affordable products can affect your ability to participate in work and society and it can lead to the usage of unsafe materials to manage your period.
On the other hand, women and menstruators who can afford to buy products are still struggling to access those products as panic buying is leading to bare store shelves and with restrictions in movement supply chains are becoming increasingly disrupted. For others with fears of being outside or using public transportation during quarantine, those households are losing access to stores in general. 
Similar restrictions apply in the cases of access to contraceptives and rings, condoms, spermicide, and lubrication. In a recent webinar on sexual health and reproductive rights during Covid-19, it was revealed that the world's largest producers of both condoms and IUDs (a long-acting form of contraception) are currently out of operation due to material scarcities. While these factors have some worrying about a potential "baby boom" in December, the Guttmacher Institute has recently highlighted that public fears will likely lead to an increased demand for contraception and abortion services. That was the case in many countries hit hard by the Zika virus in 2015 and 2016.
SRHR success stories
In spite of all of the challenges highlighted, we are still seeing victories in SRHR around the world. Here are some examples:
While we welcome these changes in laws and regulations we still need bold decision-makers who see this crisis as an opportunity to build gender-aware policies into new plans and programs.