Applause is common in Stockholm's City Hall, where Nobel Prize recipients are celebrated every year. Last Sunday, the Hall echoed with a new kind of applause — this time for women's sexual pleasure.
The crowd was cheering for LUCY, the women's sexual wellness and pleasure app that won the Best of Hackathon Award over ten other pitches at the Stockholm Tech Fest last week. Among the 11 other organizations presenting female-centric challenges, The Case for Her invited participants in the Hackathon — the second largest in the world to focus on women's issues — to develop a product idea tackling social stigmas around female sexual pleasure. Ideated in the preceding 48 hours by a team of women ranging from ages 17 to 55, LUCY offers female users knowledge about their bodies and sexual health throughout their lifetimes — from navigating their first sexual experience to their post-menopause libido.
The Hackathon win was significant not only for the LUCY team, but also for the tech sector at large, where female sexual pleasure has historically been excluded due to stigma labeling it profane or even immoral.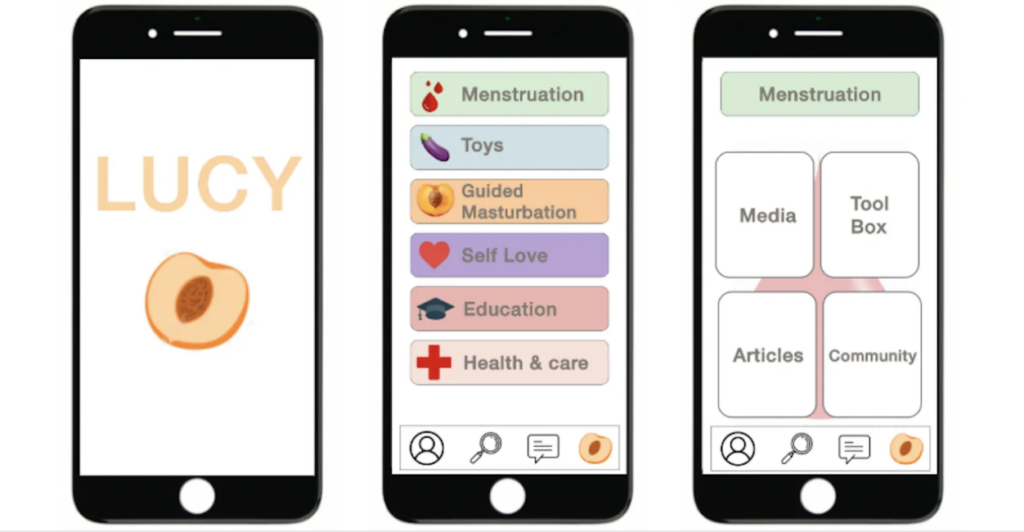 Pleasure is a key component of sexual health, yet male sexual pleasure is often prioritized over that of women's. Where 95 percent of men enjoy orgasms in heterosexual relationships, only 60 percent of women do. A study of over 7,000 students at 22 different colleges showed that eight out of ten women prioritized their partners' pleasure over their own, with nine out of ten women engaging in unwanted sexual acts to please their partner. Where public advertisements for Viagra, Hims or Manscaped are approved from social media to subway platforms, appeals for women's sex toys ads are rejected.
This is not just an issue of sexual health, but one of inequality: increased sexual pleasure and wellness can lead to improved quality of life, higher self-esteem and better economic outcomes.
There are significant opportunities within the tech sector to help solve this problem. Yet despite femtech's potential to become a $50 billion market in the next six years, the male-dominated tech world excludes female sexual pleasure innovations. Earlier this year, for instance, the Consumer Electronics Showcase banned a micro-robotic women's vibrator, despite its previous acceptance of men's virtual reality porn and robot sex dolls.
Part of the problem is that women, the leading creators of femtech innovations, are largely excluded from tech. Last year, 2 percent of all venture capital went to companies with only female founders, with the remaining 98 percent going to companies with male founders. The STHLM Hackathon was organized in an effort to change this statistic, bringing together over 800 people to work on ten challenges uniquely affecting women, from inspiring girls to code to women's personal finance.
LUCY's win not only advanced this mission, but it also placed women's sextech center stage, introducing "vagina" and "orgasm" to the mainstream tech conversation in Stockholm, breaking down shame and stigma in the process.