How a unique Trade Finance Vehicle is helping to fill the gaps in Pacific island product deserts.
Menstruators in island nations largely rely on imported products, leaving them with few options to choose from and inflated prices. In the most remote areas, they may not have access to products at all, requiring home-made and at times unhygienic solutions. 
At the end of 2018, The Criterion Institute, Menstrual Health Hub, and The Australian Department of Foreign Affairs and Trade (DFAT) funded Pacific RISE hosted a workshop for menstrual health organizations working in the Asia-Pacific region, with the goal of uncovering opportunities to improve the market in this unique geographic setting. During this workshop, it became clear that to create a sustainable menstrual health ecosystem in the Pacific, additional financial investments needed to shift away from existing business models and look towards a collaborative approach.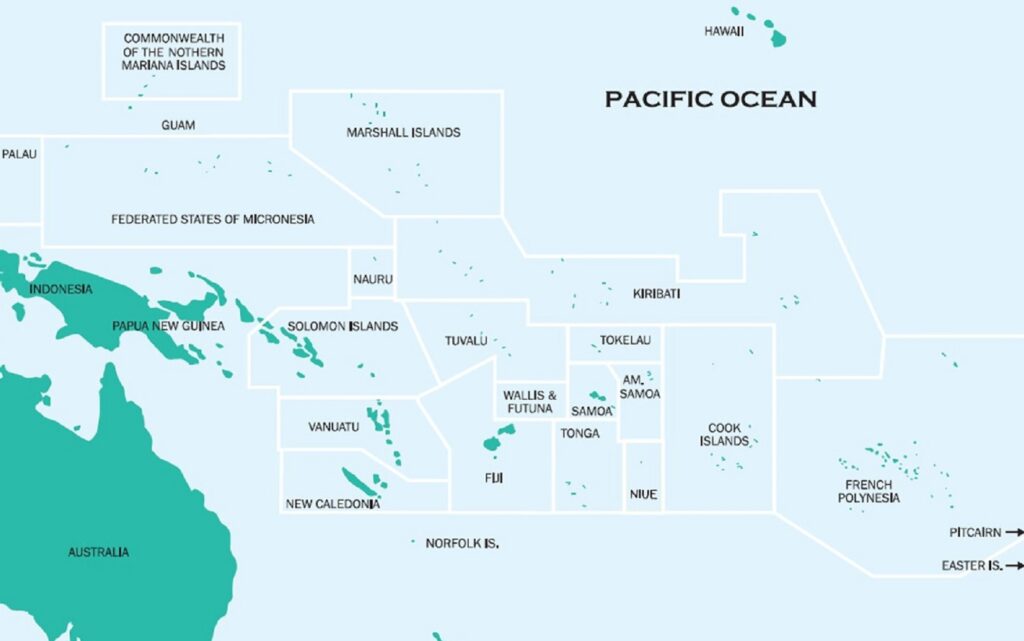 Reusable menstrual pads had been identified as a potential solution to these product-deserts, but the manufacturers are presented with the same issue—they would each still need to acquire the costly and difficult to find materials to produce their products. According to data gathered by the Criterion Institute, materials represent 70–90% of production costs for Pacific menstrual products, leaving little room for profits if these social enterprises are to keep consumer prices at an affordable level. 
But what if the supply chain could be de-risked through bulk purchase of materials? And what might happen if these informal enterprises could access credit? It would require a new and bold solution, which meant there was no guarantee of success and the financial risk to potential investors was significant. 
Photo by Mamma's Laef Vanuatu
So, in 2019 Pacific RISE put out a call for tender looking for an experienced intermediary to establish and manage the project in the form of a Trade Finance Vehicle (TFV). Through the TFV, this intermediary would reduce the payment and supply risks that would accompany direct investment in this groundbreaking pilot.
The Pacific Trade Finance Vehicle (1.0)
Bringing together community capital to support social impact initiatives is something that Red Hat Impact (RHI) has been doing successfully since its inception in 2016. As the implementing partner of the Pacific TFV, RHI coordinates investors and funds, arranges purchases and shipping, and works directly with local manufacturers. 
"People shouldn't be bound by balance sheets. If a social entrepreneur is dreaming about growth, we find out how to support that by helping them determine the right amount of risk to take on and enabling them to succeed."

– David Carbines, Co-Founder and Director of Red Hat Impact
With the collected funds, RHI made a bulk purchase of production materials from China and then shipped the material to a warehouse in Brisbane, Australia. To help each enterprise decide how much material to purchase and what payment terms they are most comfortable with, RHI works directly with the entrepreneurs by looking at their past sales and future goals.
Some of the enterprises participating in the Pacific TFV are:
Photo by Mamma's Laef Vanuatu
The program is already gaining recognition. Red Hat Impact and the TFV were recently recognized at the 2020 Australian Impact Investment Awards as Impact Market Builder of the Year. According to David Carbines, the TFV is already increasing the entrepreneurs' confidence and productive capacity and their social enterprises. 
For The Case for Her, the Pacific TFV is a dynamic addition to our portfolio. As participants in the first trade finance vehicle designed to de-risk the supply chain for menstrual products, this investment is an exciting learning opportunity, and we're looking forward to sharing the results.