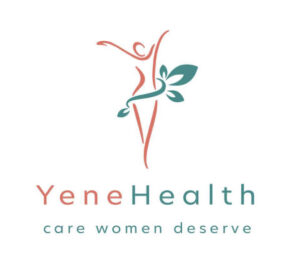 The Case for Her is excited to announce an investment in YeneHealth, an early-stage FemTech company advancing sexual and reproductive health services who has launched its services in Ethiopia. African-based, female-founded and led, YeneHealth has developed a cutting-edge local and culturally-responsive menstrual tracking and comprehensive sexual reproductive health & rights platform designed for African women, aimed to increase their access to health information, products and services.

What is YeneHealth?
YeneHealth employs Artificial Intelligence technology to provide its users with a responsive learning platform that can provide confidential, compassionate and accurate information about medical conditions and telehealth services, or lead to solutions via self-help all from a user's mobile device.  The platform is multilingual and provides a wide array of medical services, all geared to providing the user with a personal and safe experience.

YeneHealth's offering includes:
AI-powered menstrual, pregnancy, and medicine tracker

Women-centered e-pharmacy with discreet ordering and delivery/pick up

Multilingual and culturally responsive resources & educational content

TeleMed and on-demand nurse call line

"We are thrilled to work hand-in-hand with The Case for Her to fuel our mission of revolutionizing healthcare through leveraging technology. We are one step closer to bringing accessible, confidential, convenient, and personalized healthcare to millions of African women. 
With this investment, we will expand our reach, improve our product offerings, and ultimately significantly impact women's reproductive health and overall wellness. Thank you to our investors for believing in YeneHealth's mission and vision at such an early stage and joining us on this journey as we build a household brand in healthcare for African women."
–Kidist Tesfaye, Founder and CEO

YeneHealth addresses multiple needs in women's reproductive health, including supplying adolescent girls with the necessary tools and information to achieve bodily agency.  The Case for Her is keen to see Yene's impact through its daring eco-system approach and multipurpose strategy to address several women's health needs across various age groups. 

"We believe that Yenehealth, with its unique digital solution in menstrual health & sexual and reproductive health and rights, has the potential for real impact in Ethiopia. We are especially impressed with Kidist and her team of experts, all dedicated to providing a thorough product offering to their customers. The Case for Her is excited to support and proud to have YeneHealth join our portfolio.– Wendy Anderson & Cristina Ljungberg
About the Founder
Kidist Tesfaye is the founder and CEO of the femtech startup, Yenehealth. Kidist has over 12 years of experience in top-tier management in healthcare, finance, education, and business. She has a Master of Education from Harvard University with a focus on Africa, and a Bachelor of Individual Studies from the University of Minnesota in Public Health, Global Studies, and Strategic Communications, and a Minor in Spanish.  Kidist actively mentors young entrepreneurs and businesses, believing innovation, education, social impact-driven organizations, and youth power economic development in Africa.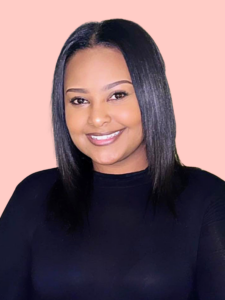 Kidist Tesfaye

Click here to learn more about YeneHealth