The Case for Her sends a sincere thanks to FSG and The Bill and Melinda Gates Foundation for another brilliant and much-needed contribution to the menstrual health field. This second report on gender equity and menstrual health will surely help to align funders and practitioners alike.
In 2016, as we were ramping up our menstrual health investment portfolio, FSG published "An Opportunity to Address Menstrual Health and Gender Equity." With funding from The Bill and Melinda Gates Foundation, this groundbreaking report explored the research linking menstrual health to social norms, education, and broader health outcomes while outlining associated opportunities to support women and girls. Since then, this report has become a stepping stone for anyone who wants to work in women's health, and much of the thinking behind The Case for Her over the last four years has come out of its recommendations. For example, our push to invest in the metrics space, including the important work by Julie Hennegan to measure menstrual experiences, was driven by FSG's findings.
Now in 2020 as we are hitting our stride, FSG has published an update titled "Advancing Gender Equity by Improving Menstrual Health." This latest report highlights the gaps that remain in advancing menstrual health as well as additional opportunities for impact with a refreshed literature review and interviews with 53 experts including participants from The Case for Her.
Addressing menstrual health is key to advancing gender equality and hitting the Sustainable Development Goals, and both reports make this abundantly clear. One of the biggest changes since the 2016 report has been the rise in collective action around menstrual health. Coalitions like the Global Menstrual Health and Hygiene Collective bring together NGOs, private sector organizations, academic institutions, and UN agencies to advocate for increased investments in menstrual health.  However, coalitions and collectives continue to be grossly underfunded and under-resourced, leaving much of their potential untapped.
We are hopeful that the days of working on menstrual health in silos are behind us, as menstrual health is essential to the quality of life for women and girls in so many areas (see figure below). Funders and practitioners alike are beginning to realize that menstrual health can be an entry point and an effective tool to reach broader goals and objectives. For example, in terms of sexual health and reproductive rights (SRHR), menstruation can open the door to conversations around contraception uptake and HIV prevention.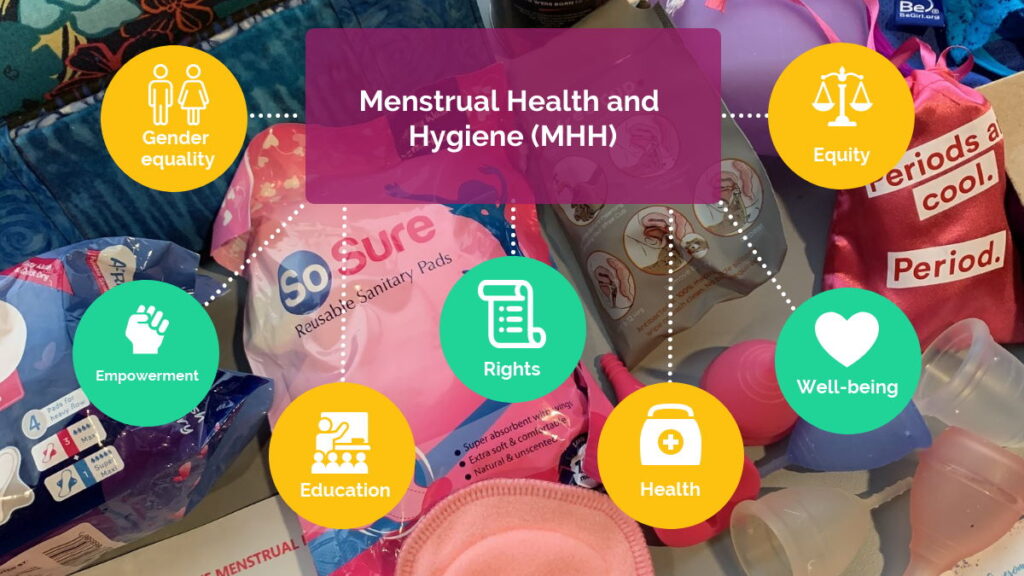 There are many strong cases for investing in menstrual health, but unfortunately, they are largely ignored. We know that when a country prioritizes education for girls, that investment is reflected in an increased gross domestic product—by 0.3 percentage points for every one percentage point increase in female education. We also know that it is common for girls to miss school, or drop out altogether, due to insufficient menstrual hygiene in rural Asia and Sub-Saharan Africa. Despite all the evidence we have, we still struggle to bridge the gap and attract more focused investments in menstrual health. 
What the field needs now is the data to show what we already know: investing in menstrual health is not just about human rights. Investing in menstrual health can and will offer strong and valuable economic returns. Is anyone listening?
—
If your organization would like to discuss the case for investing in menstrual health, please reach out to us.