People with a positive view of their sexuality are more likely to engage in safe sex practices, but pleasure for women remains a largely taboo subject. To help break the stigmas around female sexual pleasure, we are working with Teen Vogue to ask the best and brightest minds in design to step in with creative solutions.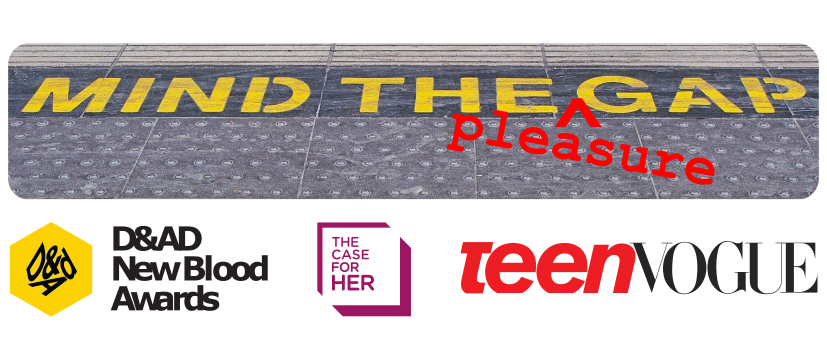 The Case for Her has partnered with Teen Vogue on a design brief for the 2020 D&AD New Blood Awards—a competition that helps the next generation of creative talent jump-start their careers by showcasing their ideas around social and environmental issues. With our design brief, Mind the Pleasure Gap, we are asking young creatives to create branded content that challenges ideas around female sexual pleasure and wellness. 
For last year's New Blood Awards, we teamed up with McKinsey Design and asked people to change the way the world thinks about menstruation. All in all, there were over 18,000 downloads of our design brief from more than 90 countries, and 16 winners were selected from the 320 full entries we received. With this year's deadline fast approaching, let's look back at some of last year's amazing entries, and why they caught the judges' eyes.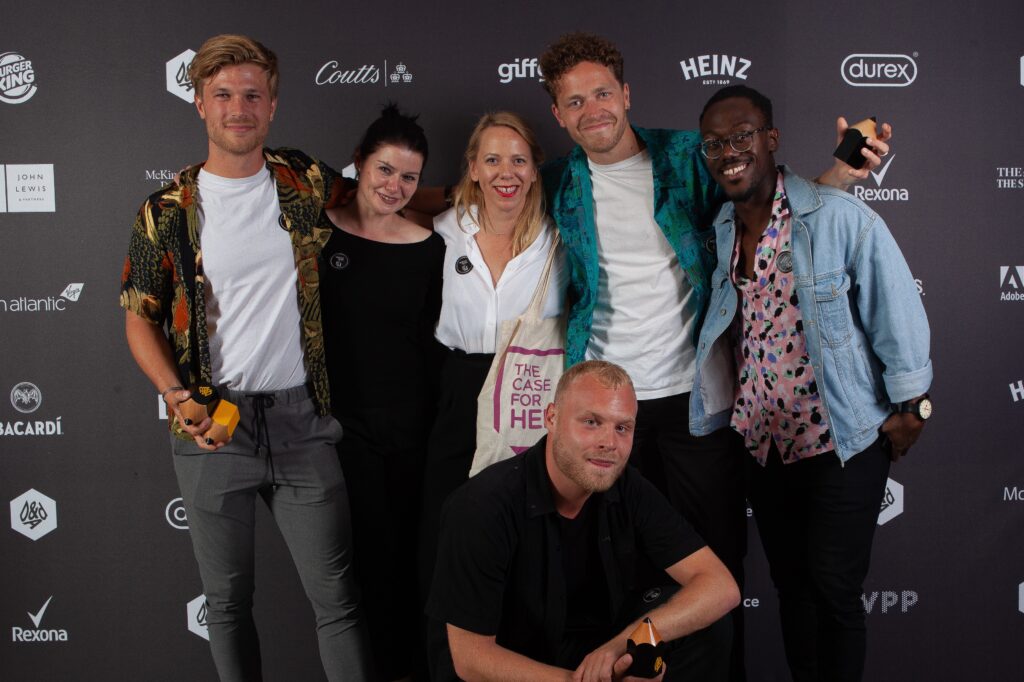 2019 Pencil Winners
Pencil colors represent different levels of innovation and creativity. In the New Blood Awards, the pinnacle is the Black Pencil—an honor reserved for only the most groundbreaking work. Our 2019 brief produced two Graphite and two Yellow Pencil winners, one of which was also selected for a Black Pencil. 
Pad Paper (Yellow Pencil and Black Pencil)
Pad Paper proposes that brands wrap their menstrual pads on a roll so they can be sold in the same category as toilet paper. Most countries consider toilet paper to be a basic necessity and therefore free from "luxury-taxes," unlike menstrual health products.
The beauty of Pad Paper was in its brilliant simplicity. The creative team behind this submission has proposed a solution that had everyone asking "why aren't we already doing this?" By offering an inexpensive and logical solution to a global issue, the Pad Paper was a shining example of how a little creativity can go a long way.
Period Academy (Yellow Pencil)
Would you send your Dad back to school to get a menstrual education? The Period Academy wants to help Dads talk to their daughters about their periods by sending them back to school to learn about menstruation. The entire Period Academy solution was so well executed, that there was concern the creative team might have cheated. Of course, they had not. This fun approach to learning and advocacy highlights how the best ideas are thought through from every angle.
On It (Graphite Pencil)
On It is a card game designed to teach children about menstruation by promoting an open and honest discussion at a young age. Besides being a playful way to learn, the judges appreciated the accessibility of the game and how easy it would be to distribute.
Everybody Bleeds (Graphite Pencil)
With plasters shaped like menstrual pads, Everybody Bleeds wanted to "patch up" Period Stigma once and for all— another example of an idea that would be simple and easy to execute. One of the judges was upset with themselves because they hadn't already thought of this.
Wood Pencil Winners
Besides the four projects above, our design brief also produced 12 Wood Pencil Winners. From apps and campaigns to leggings and rewards programs, we were blown away by these young creative minds. Check out all of the winners on our 2019 D&AD New Blood Awards Page. 
2020 Submissions
For Mind the Pleasure Gap, we will be looking for branded content that helps put the spotlight on the conversation around female pleasure and moves forward true equality for everyone, everywhere. This year I will be joined on the judging panel by Brittney McNamara, Teen Vogue Identity Editor. According to Brittney:
"Closing the pleasure gap should be a priority for so many reasons. It is, of course, important that we recognize that people of all genders have the right to feel good, but making pleasure more equitable is also about removing stigma, educating ourselves about our own bodies, and exercising our own agency. The more we understand what does and doesn't make us feel good, the more prepared we are to make healthy and educated choices in all parts of life — including our sex lives. The process of that education isn't shameful, it's necessary."
In addition to the honors provided by D&AD, the top design from Mind the Pleasure Gap also has the opportunity to be featured in Teen Vogue. For more information about preparing a submission, check out the tutor pack provided by D&AD or send an email directly to New Blood with your questions. So far our brief has been downloaded more than 12,500 (!) times, and we can't wait to see all of your amazing entries. 
The submission deadline for this year is March 24 and the entry site is open and waiting. Good luck, everyone!