Earlier this week, I had the privilege of joining a discussion panel around the documentary film Pandora's Box, hosted by WASH United and Menstrual Hygiene Day. Pandora's Box is an incredible film that explores menstrual stigmas and period inequity by sharing stories from around the world. These stories range from heart-wrenching tales of incarcerated women who struggle to maintain their menstruation safely in prison, to inspirational heroes, innovators, and activists setting out to change cultural biases.
If there is an area that is more underfunded than menstrual health, it is surely documentary filmmaking. Stories are what make us human and help us create an open space to empathize with others, and so they are one of the biggest opportunities to create change. Anyone involved in this industry can tell you what a labor of love and passion each documentary is. 
During our panel discussion, Carinne Chambers-Saini (Executive Producer Pandora's Box, CEO of Diva International, and founder of DivaCares) dove into the journey of producing the film. According to Carinne, Pandora's Box was intended to be a much smaller project but they ended up capturing over 1000 hours of footage across five countries. In fact, the team found they had so many stories to tell that they have since launched a Pandora's Box podcast to carry on this work.
Marni Sommer, Professor of Sociomedical Sciences at Columbia University, was one of the experts interviewed in Pandora's Box and elaborated on some of the progress and gaps around menstrual health. Change is happening in this space, but within our bubble of menstrual activism, it is sometimes easy to forget how far we still have to go. Yes, many governments are starting to change legislation and end high product taxes, but we still need to tackle the silence around menstruation and address issues like education and how young menstruators are learning about their bodies.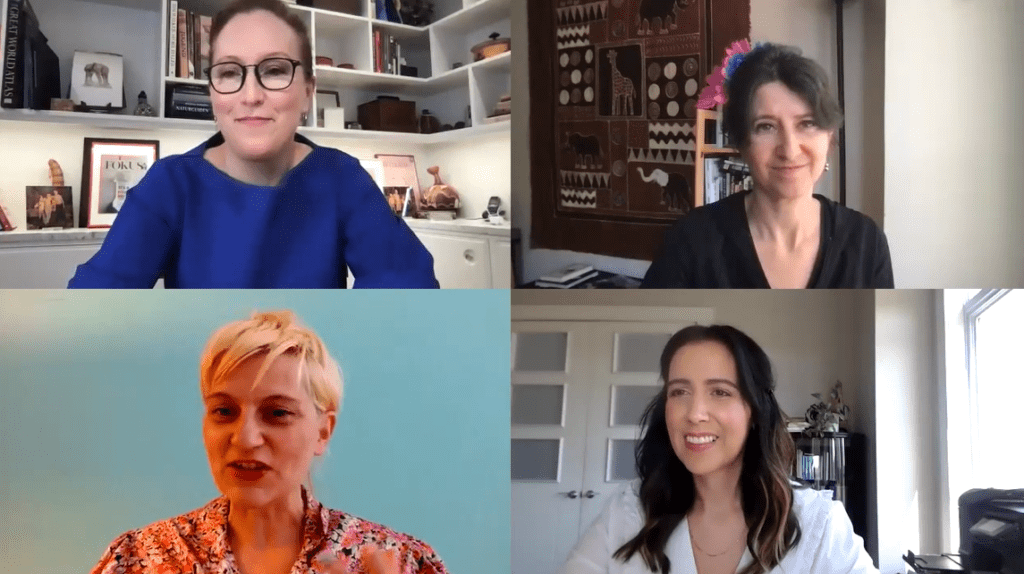 Overall, Pandora's Box does an amazing job at opening up the conversation and inspiring people to think more critically about the status of menstrual health. If you would like to learn more, a lot of great resources were shared in the chatbox during our panel discussion. Here are some of those links: 
I would like to send out a big thank you to Ina Jurga of WASH United and Menstrual Hygiene Day for acting as host of this panel discussion. Ina did an incredible job at setting the tone, keeping the energy level high, and asking engaging questions. The full recording of our discussion is now available on YouTube.
If you missed the screening, DivaCares is hosting an event next week around the theme of mental health and menstruation. Everyone who signs up for this event will be given access to Pandora's Box for 48-hours (May 27 & 28th).

And don't forget to check out the events calendar for MH Day 2021!