The World's First Flushable Pad
"The pad you use today will disappear before your next period."
The Case for Her is very excited to announce our investment in PLANERA – the world's first certified flushable and biodegradable pad on the market.
Patent-pending PLANERA pads push the absorbency rates of the global market-leading pad. In addition to being super-soft, these environmentally friendly pads have a footprint similar to toilet paper. 
The selection of a menstrual product is a deeply personal decision. Our own studies have shown that menstruators' product preferences vary, with a desire to choose among multiple menstrual health products — or even to combine multiple products during a single period. Unfortunately, there are few options for people who want to use disposable pads, and yet who want to menstruate sustainably.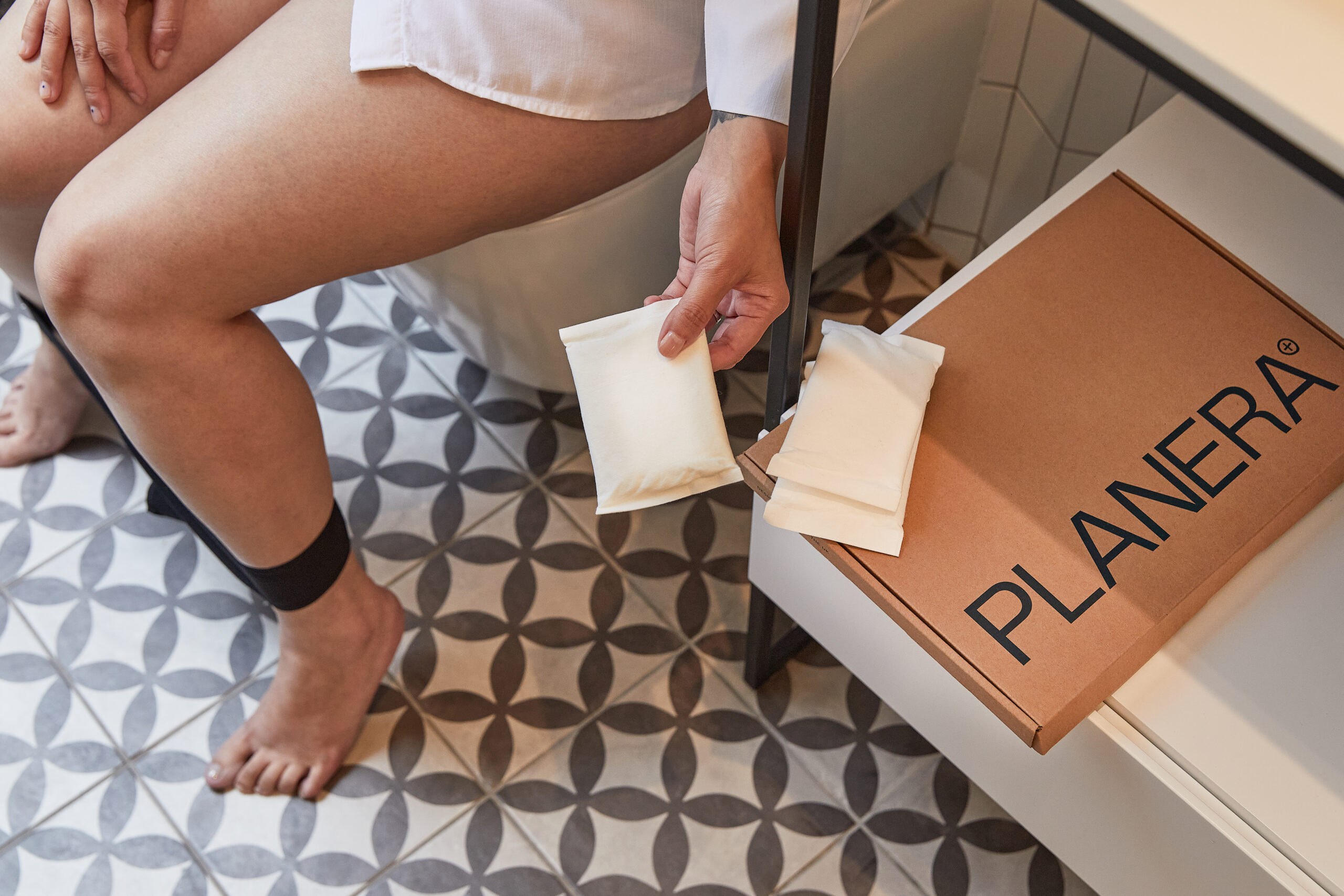 Most single-use pads contain plastics, taking between 500-800 years to decompose. Disposed menstrual products compose a portion of the more than 8.3 billion tonnes of landfill produced globally since the early 1950s.  And while many menstruators prefer the convenience of single-use products, many of them worry about the effects that their menstrual products have on the environment.  In fact, a recent study surveyed respondents who menstruate to understand their thoughts about the connection between menstrual products and recycling as well as their carbon footprint in general and 61% said that they would preferably "use products by brands that prioritize environmental sustainability and care". 
"A pad that is used for 8 hours should never remain for 500 years", says Aaron Koshy, co-founder of PLANERA alongside MD Dr.Olivia Ahn.  "We spent the last 4 years working with 1500 members of our community to create over 300 iterations of our pad. We learned from our failures and made some important breakthroughs! Together we developed the only certified flushable pad that breaks down in days, not centuries."

The Case for Her has long been searching for a sustainable disposable product to add to our diverse portfolio of menstrual products, research and services and we look forward to having the innovators at PLANERA join our network of game-changers.