At The Case for Her, we are doubling down for women by increasing our exposure to the femtech market via venture capital funds. Not only do we anticipate participating in closing the gender gap in finance, but we plan to increase our returns while doing it. With a mere 2% of the funding given by venture capitalists going to women-founded and women-led companies globally, it's no surprise that women's health and femtech are massively underfunded and the needs of women and girls go unmet. Unfortunately, what's even worse is that it's not getting better. In fact, the gender gap in investment funding is growing, resulting in a huge opportunity for impact with returns.
While growing our investment portfolio, we realized that we have been missing out on this massive opportunity to address the structural issues and lack of funding for companies that directly address the key health areas that we are so passionate about. By going upstream in the funding "supply chain" The Case for Her could double and even triple down for women. So we decided to increase our exposure to the femtech market via female-founded venture capital funds.  
Catalytic investment in VCs for women's health and equality 
The funding gap isn't just a moral failure, it's an economic one. According to a recent study by Crunchbase, "the lack of investment into women-founded startups is a missed opportunity worth trillions of dollars. That's because of overwhelming evidence that startups founded by women outperform startups founded by men: They generate more revenue, earn higher profits and exit faster at higher valuations. And they do all this while raising way less money." Clearly, the lack of investment in women-led companies is not just a problem to be solved – it's a tremendous opportunity to drive sizable returns through funding the future generations of women-led innovation.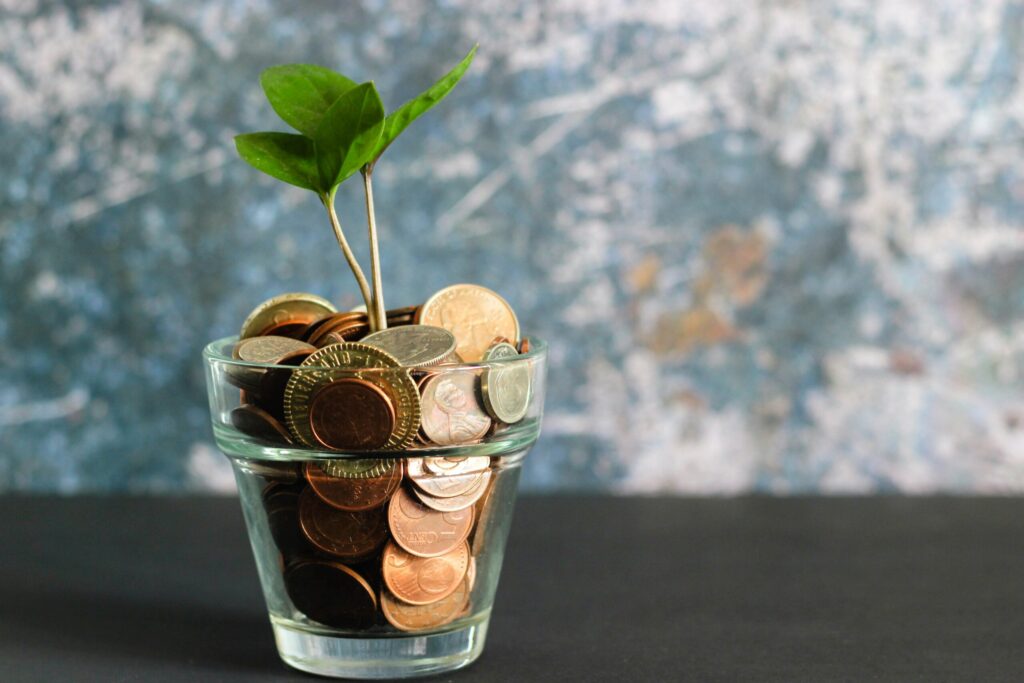 So, why go into VC's rather than continuing to only invest directly into startups? First, while direct investments can be catalytic, it takes an inordinate amount of time compared to the increased exposure of investing in VCs. Second, the synergy effects of working together with other like-minded investors further our goal of sharing opportunities and advocating for the importance of investing in women fund managers, women-led companies, and in particular innovation in women's health. Jacki Zehner, founder of ShePlace, co-founder of Women Moving Millions and a former partner at Goldman Sachs, calls this "sistering up". Sistering up works by strengthening infrastructure through connecting, amplifying, championing, and partnering. Finally, pooling funding with other investors increases the overall ticket size while simultaneously reducing risk by diversifying investments. As a VC funder, we can broaden the set of founders we invest in and create a shift in the funding landscape, all while amplifying girls', women's and other menstruators' access to menstrual health and sexual health & pleasure. 
As Lindsey Taylor Wood, founder, CEO and general partner at The Helm says, "To ensure inclusive and equitable access in the healthcare industry will require historic investment, collaboration, and innovation. It will require not only frontline activists continuing to advocate for our rights, but activist funders capitalizing on visionary founders who are building toward a brave new world. There has never been a more critical moment for each and every stakeholder to take a meaningful step forward."
Women VCs are twice as likely to invest in women-founded companies. In the past year, The Case for Her has invested in four highly impactful VCs:
The Helm: Portfolios in the Helm invest directly in early-stage, game-changing companies founded by women. Led by Lindsey Taylor Wood,  these fund managers thrive in finding young businesses that show incredible, defensible promise and focus on founders who take a broad view of the needs of the world and who use technology to create novel, enduring solutions to difficult problems. 
Rhia Ventures: Managed by Stasia Obremskey and Elizabeth Bailey, Rhia Ventures finds early- and growth-stage companies driving innovation, access, and equity in reproductive and maternal health. Rhia catalyzes investment in innovation that improves equity, access, and outcomes to support high-quality maternal and reproductive health care for all women and birthing people in the US.
Amboy Street Ventures: Amboy Street Ventures was founded by Carli Sapir and invests in Seed and Series A rounds of sexual health & women's health technology startups shifting the industry in America and Europe. As part of the Healthy Pleasure Group (an ecosystem dedicated to solving the problems that startups face in the Sexual Health and Women's Health Tech market), Amboy Street Ventures offers support and guidance to its portfolio companies).
Coyote Ventures: Early-stage startups innovating in women's health and wellness, may find an investment partner in Coyote Ventures. Founded by Jessica Karr and Dr. Brittany Barreto, (scientists turned entrepreneurs turned investors), Coyote Ventures is at the ground floor of women's health innovation, picking winners at the earliest stage while partnering with corporations to create alliances. Coyote Ventures looks to improve women's lives, and recognizes the explosion in innovations in women's health and wellness, propelled by the increase of women in finance and STEM (science, technology, engineering and mathematics).
Tripling down on women
By investing in women-led VCs we can triple down on three opportunities:
Increase the number of female venture capitalists

Support the increasing number of women-led and women-founded corporations and business

Increase the number of goods and services designed by and with women in mind, to address women's needs
As women-led startups and startups directed at women emerge, we need people around the table that understand and support them. By adding female perspectives to due-diligence models and other points of traditional validation, we can redesign the financial ecosystem to not only include women founders but to actively encourage them and the markets that they serve.